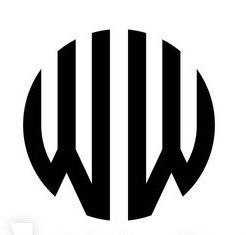 Back Cleanse
A Back Cleanse is just like a facial but for your back. We tend to neglect our back, especially in winter and this can cause a host of issues like dry skin, congested pores and breakouts. If you are a miss fit and like working out, but sweat means breakouts, we can help with that! Have a sexy back!
Duration: 45mins $90
Decolletage & Neck Facial
This is such an exposed area of our body and one we often overlook when it comes to skincare and SPF. It can ceretainly tell ones age if not looked after properly. This facial is designed to smooth out lines and skin tone and being back a youthful glow to your neck and chest.
Duration: 45mins $90
Body Moisturise
We are all guilty of not moisturing enough after a shower. We quickly skim over our legs and arms and you say "that'll do'! A proper body moisturise using rich moisturiser will leave your skin soft and supple for days, even after a shower.
Duration: 15mins $35
Spray Tan
Fast. Safe UV-free tanning. Indulge in a healthy glow all year round.
Full Body $45 from
Half Body $25 from
Full Body with Body Scrub $80
Let's face it, everyone looks better with a tan. You look healthier, it makes you more confident and now thanks to the latest technology in spray gun tanning, you can have great color all year round without the harmful effects of UV rays from the sun.
We offer Melbourne's best tan and go treatment using the high end product TechnoTan. Walk in white and leave glowing in just minutes - it's Bahama's on a budget!
Here is a list of frequently asked questions that will help you decide if spray tanning is for you. If you have any further question please do not hesitate to contact us
How does a spray tan work?
A trained therapist will apply the tanning solution to your body by using an airgun. Your tan is custom made as the solution adjusts to your skin type according to how it reacts to the natural agents that make up the solution.
How long will my tan last?
Instant gratification is guaranteed, but your tan will continue to develop over the next 24 hours and last up to 7 days [and this all depends on your lifestyle]. If you're active and therefore perspire and shower more than usual, then your tan will fade quicker. A lot also depends on the preparation before your tan that is why we recommend a body scrub beforehand.
Is it safe?
Safer than the harmful UV Rays of the sun, that's for sure. DHA [Dihydroxyacentone] is the main ingredient of the tanning solution and it has been approved by the FDA for cosmetic applications. Our treatment room is well ventilated therefore minimising any breathing discomfort.
How long will it take?
The application is fast, effective and easy. Allow at least 20minutes from start to finish.
What should I wear during the treatment?
As our treatment room is completely private most people wear nothing for an even all-over tan. If you prefer to wear briefs we will supply disposable underwear for you.
Will my skin look orange?
Not at all. The quality of the spray tan solution is of the highest quality and the fact that it is being applied by spray and not as a lotion by hand will elliminate a build up in one area which causes the orange effect.
Will I smell afterwards?
Some people will notice a slight starchy smell on their skin a few hours after a spray tan, but it does wear off. This is just the DHA reacting to the proteins in your skin.
Will swimming effect my tan?
Swimming in chlorinated or salt water can cause streaking as well as dimish the length of your tan.
How soon after my tan can I wear clothes?
You can wear clothes within minutes, just allow it to touch dry. It doesn't however, permanently stain clothing but it is recommended you wear lose clothes on the day.