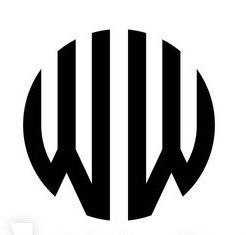 Customised Facials
15mins $29
30mins $69
45mins $95
60mins $129
90mins $165
A customised facial is where your therapist will devise a facial custom to your skin and use products specific to your skin type and condition.
Specialised Facials
LED
30mins $75
This facial promotes cell rejuvenation and helps combat the signs of aging, fine lines, wrinkles and scarring. It is a recommended maintenace facial having had the LED Ion Active Facial. See furher down.
Blackheads Be Gone
40mins $82
This facial is tailored to remove conjestion and blackheads. With the aid of extraction products, your skin will be left clean and refined.

Eye Zone
30mins $85
If you're a night owl, working too hard or suffer a hereditary disposition, this treatment is for you as it is designed to combat puffiness, dark circles, fatigue and fine lines. The combination of intense products, massage and some quiet time will leave your eyes fresh and alive.

High Frequency
60 mins $140
This is an intense deep pore cleansing treatment customised for all skin types and conditions. It will help start the restoration process of what skin should look and feel like. This facial treats all skin types and the High Frequency component is used to combat open and oily pores, firm skin and redue fine lines and wrinkels.
Anti-Ageing
60mins $147
This intense facial is designed for pre-mature, mature and sun damaged skin. Using a range of Dermalogica's Age Smart products this facial will firm and hydrate the skin and minimise the signs of fine lines and wrinkles.
Bio Surface Peel
60 mins $150
If you're after a instant face lift, look no further than our face peel. This is a non-invasive facial treatment that removes dead skin cells and promotes the growth of new cells. It plumps sagging skin to reveal a refreshing beauty instantly. There is NO down time!
LED Ion Active
60 mins $150
This is an intense workout for aged and troubled skin. With the aid of the Infra Red LED and a systemised course of products by Dermalogica, your therpist will perform an in-depth facial that will your skin hydrated and youthful.

BT Micro Current
60 mins $150
This is a facial device used for combatting wrinkles, fine lines, sagging skin, poor skin texture and tone, enlarged pores and acne. It works by creating high speed oscillations leaving skin smooth, fresh and perfectly prepared for product application.
Tinting
Lash $27
Brow $27
Lash & Brow $50